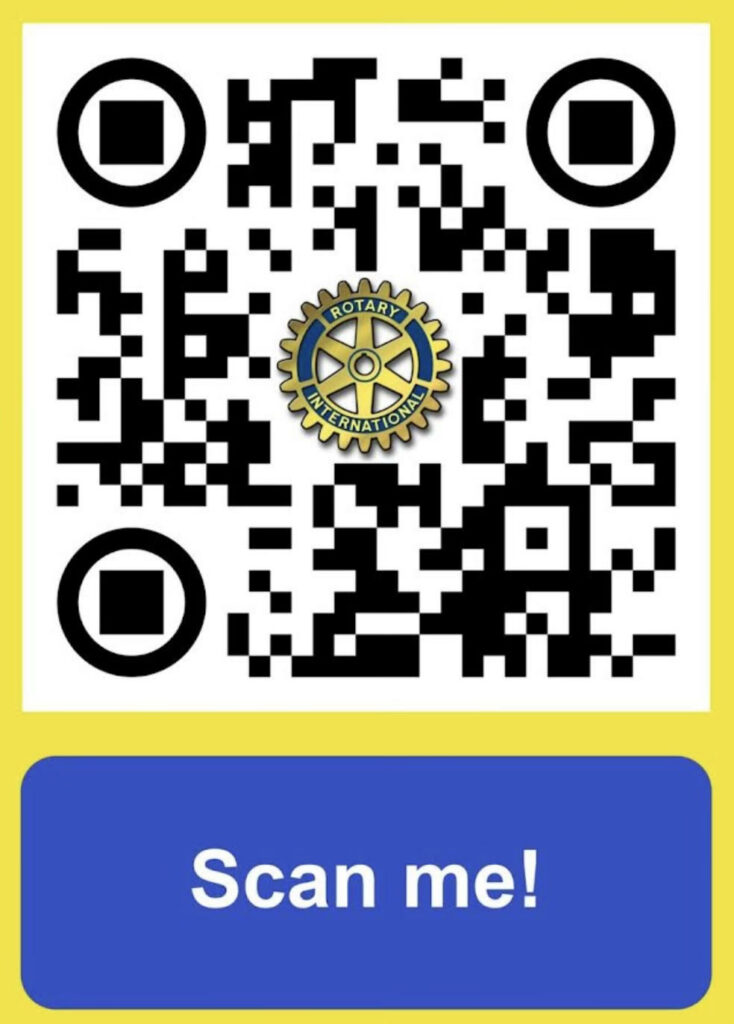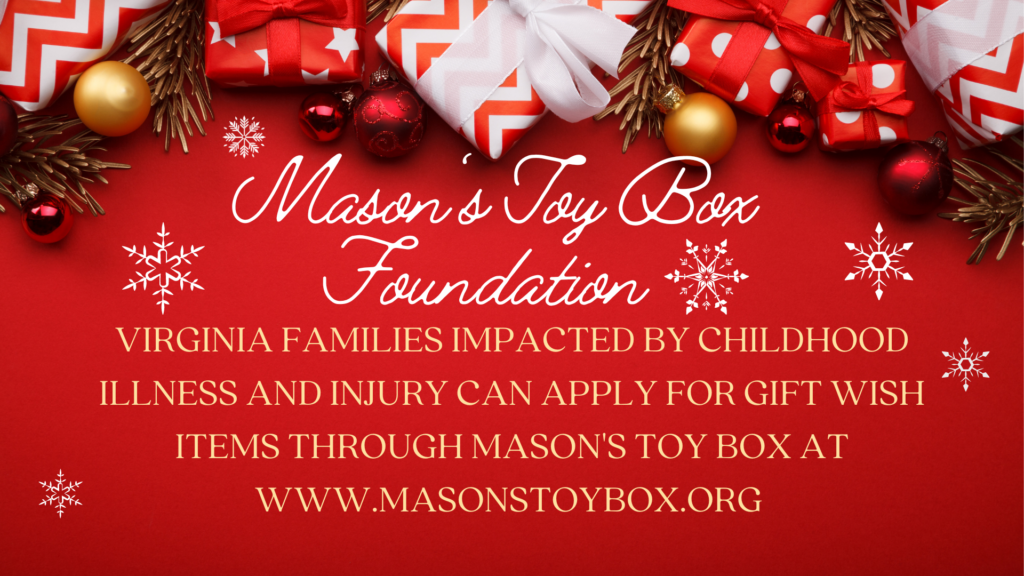 Mason's Toy Box Foundation is dedicated to improving the lives of families impacted by childhood illness and injury. Children living with childhood cancer and other life-threatening illnesses or injuries suffer long-term impacts, and families affected suffer emotional and financial hardship. Mason's Toy Box Foundation lends support to these families through gifting and advocacy.
your contribution to Mason's Toy Box will help us fulfill gift wishes for local children!
If you want to order and ship directly to the family, please order from their amazon list by clicking on the flyer/image below. Any purchases made directly from the Amazon wish lists are not a tax deductible donation through Mason's Toy Box. You can make a donation to Mason's Toy Box as a taxable donation and we will purchase gifts from each child's wish list.
UPCOMING EVENTS & PROGRAMS
About 10,500 children in the United States under the age of 15 will be diagnosed with cancer in 2021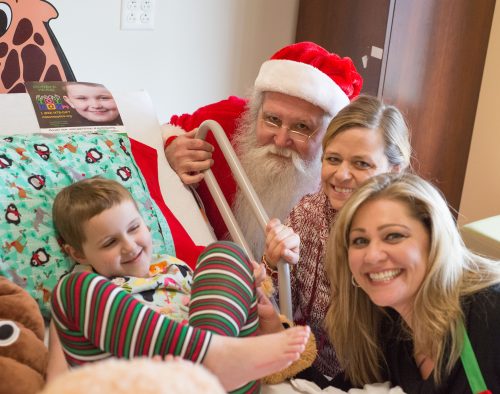 Mason's Toy Box Foundation is a nonprofit which lends support to families impacted by childhood illness and injury, through gifting and advocacy. Our signature event is a holiday toy drive to collect gifts for hospitalized and homebound children in the fight. Santa and his elves personally deliver the gifts to pediatric floors throughout Central Virginia. Due to new hospital Covid 19 regulations, toy boxes have been swapped out for cash boxes. The funding helps purchase wish list items from merchants and shipped directly to children battling in hospitals and their homes.
Our signature toy drive was established to honor the memory of neuroblastoma warrior Mason Clark Thomas. Mason was a Charlottesville native diagnosed with stage IV cancer at age five. After a long and difficult journey, he lost his battle to cancer June 20, 2011, at the tender age of eleven. Mason spent many holidays in the hospital and was always eager to gift his toys and video games to other kids who he thought could use some cheering up and, perhaps, just needed them more than him. We are many years and several hospitals strong! Want to deliver smiles to pediatric patients and their families with us?