Mason often put others first though he battled with neuroblastoma. He often gave his brand new toys to other patients and told his Mom he lost them. It is with his big heart in mind that we give toys away to Mason's Friends with your help. Below are some of the memories and stories of Mason. View more photos of Mason >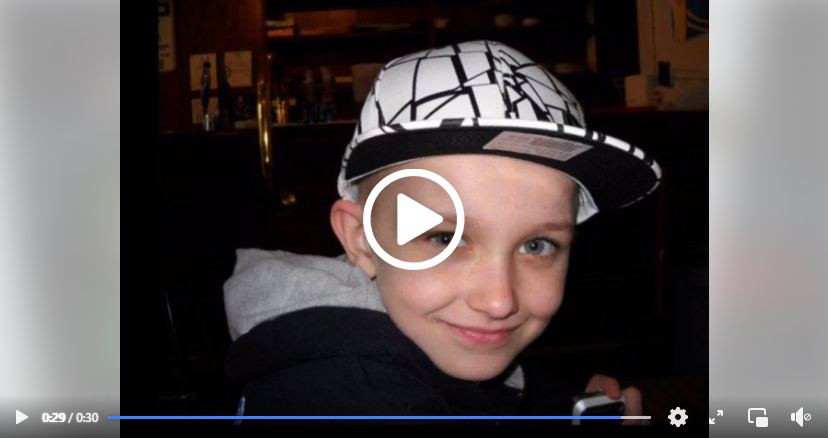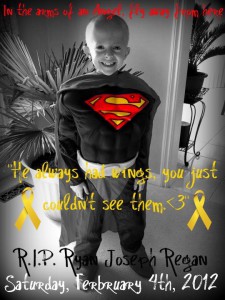 Some of my fondest memories I have of Mason and Ryan were when Mason used to cook dinner for Ryan, things like macaroni and cheese and ramen noodles.  He would always make sure Ryan had his plate before he sat down and ate.  He always looked out for Ryan and was like a big brother to him.  We enjoyed many activities with Mason and his family.  We would go for long walks in central park and let the kids play. They also spent a lot of time in the hospital together because they were on the same schedule.  They would play and keep each other busy.  I am so glad to have had the privilege of meeting Mason.  He was such a sweet little boy with a heart of gold that always looked out for his friends and family.  We miss that little guy and will never forget him.  I know he is up in heaven taking care of all our little angels.
– Caterina Regan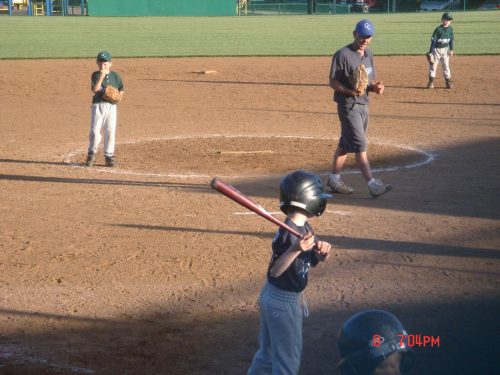 I have several favorite memories of Mason, but a few that really stand out are the time we all took a trip to natural bridge zoo and his mom and sister wanted to ride on an elephant. The look on Mason's face when his mom and sister got on the elephant was priceless. No way was he getting on it and he thought they were nuts for doing so.
When Mason had his first surgery to remove the tumor from his adrenal gland, my family and I visited him in the hospital and I told him he could tell all the girls his scar was a shark bite. He said that would be a lie so he couldn't do that (he was so sweet and honest).
My kids played baseball at the same park with Mason and I remember him wanting to run around the bases one last time at Cove Creek when he was sick after his first chemotherapy. His uncle Mark pushed him in his stroller from base to base to grant his wish and Mason was grinning from ear to ear the entire time.
– Lindy Campbell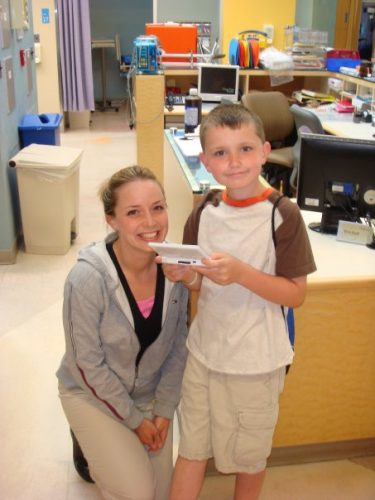 I have several memories Mason, especially ones with his cousins who are my children, Noah and Phillip. Getting to watch him teach Phillip how to ride his bike, fussing at me about my truck needing to be fixed and telling me what parts and mechanical work I needed done to it. Showing up to my house early one morning before school excited to give me my birthday present. Doing his word study homework with Noah so they can get it done and enjoy doing it together. Letting me sleep when I stayed with him in the hospital at Sloan Kettering because I "had a long trip" and waking up to his bed being elevated to what seemed the ceiling because it helped him "see the tv better".
– Melinda Clark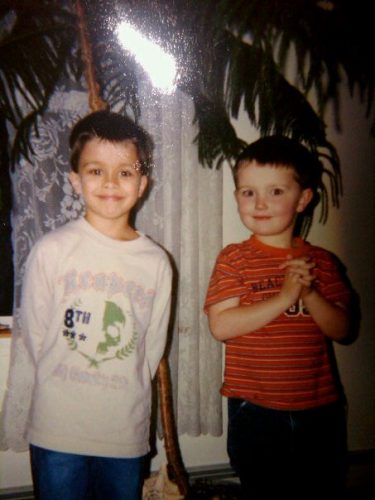 I remember when Mason was a young baby and how much he loved the song "Who Let the Dogs Out". It was so funny to watch him rocking back and forth in his car seat in the car while singing the lyrics to this song and yelling out WHOOO WHOOO really loud.
– Tanya (Cissy) Morris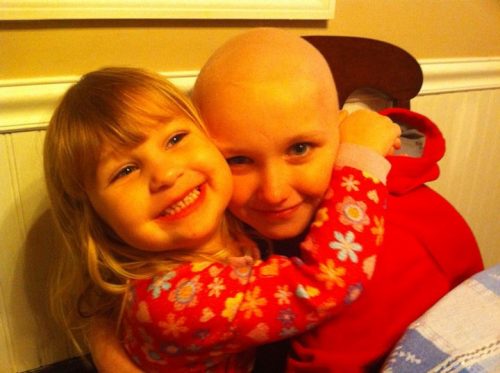 One of my favorite memories of Mason was when I was in the hospital with my son who was receiving chemotherapy and Mason was just coming out of anesthesia from a procedure. He walked up to my son Andrew and started slurring his words and swaying back and forth like he was inebriated. He was telling Andrew all about his new PSP games that he got and even Andrew was laughing with us at how comical he was when he would talk.
– Alison Greaves Windland
"Masonic the Warrior"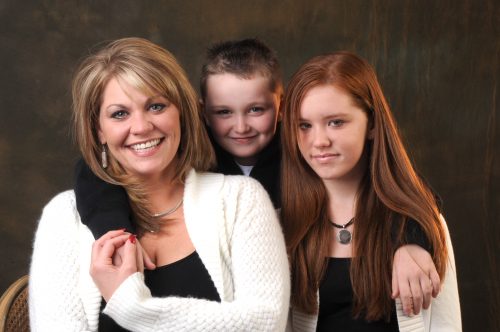 Mason Clark Thomas was no ordinary child. He was born to Kelley Kassay-Thomas and Scott Thomas in Charlottesville, Virginia, on January 3, 2000. Mason came into this world by emergency c-section already fighting for his life. He was a typical boy who loved trucks, playing outside, animals, video games, working on cars with his dad, playing baseball, and most of all his family.
Mason was 5 years old and had just started kindergarten when he began complaining of leg pain. The pain was accompanied by low-grade fevers, lethargy, and decreased appetite. The pediatricians kept telling us that he had a virus, but our intuition and persistence proved otherwise. After 3 weeks of multiple visits to his pediatrician's office and the emergency room, a physician finally agreed to order an MRI to diagnose the leg pain (and limping that began).  On April 8, 2005, we received the most devastating news one could ever imagine. Mason was diagnosed with stage IV neuroblastoma, a rare childhood cancer with a very low survival rate. He underwent 6 years of treatment under the care of Sloan Kettering in New York City. He earned his angel wings at the tender age of 11 on June 20, 2011. To read more about Mason's journey, you can visit http://www.caringbridge.org/visit/masonthomas.
Mason was a vivacious, outgoing, compassionate, loving, obstinate, and intellectually curious individual. He possessed the ability to set the mood of the room; one little snarky remark would send everyone around into a fit of laughter.  The type of laughter that hurts your gut, swells your eyes, and changes the tone of the situation.  Mason knew he was special and because of how close his family is, his cousins were more like siblings to him, grandmothers and aunts more like second mothers, and grandfathers and uncles more like second fathers. Mason's sister, Monica had just turned 4 years old when Mason was born. She immediately fell in love with him and was extremely protective of what she perceived to be her new baby doll. A few weeks after Mason's arrival, Monica thought it would be safest to tie Mason's arms and legs together with a jump rope while he was in his swing. This protective nature over her brother continued throughout the rest of his life. Monica lost her best friend when her brother died, but she knows he now protects her through life as her guardian angel.
Mason provided a lot of comical relief, loved to prank others, he was always telling jokes (often not appropriate for his age) in an attempt make others laugh. He displayed a very dry humor at times, like sticking Q-Tips in his ears and walking around after a long day of treatments just to make his Uncle Mark laugh, or placing tissues in his nose and ears in the middle of an intense conversation with the doctors at the hospital about his medical treatments. He found humor in times no one else could and sent a message to the world that no matter how bad things are you can still enjoy life.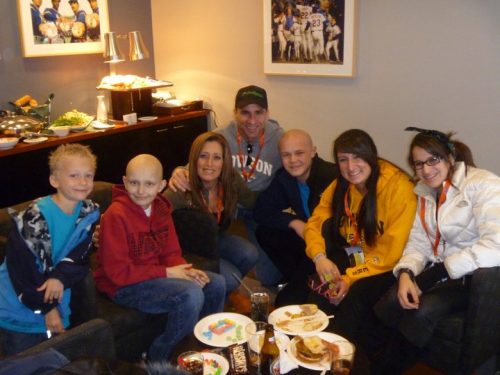 As stressful as the journey could be for Mason, he worried more about others. He was nurturing, always looking out for the ladies in his life; opening doors, giving up his seat, bringing his mommy coffee and breakfast in bed, and constantly expressing concern and a listening ear when he saw someone he loved in distress. This young man guarded an old soul, wise beyond his years with the ability to have you see beyond yourself but into the heart of others.  He showed such love to all, giving the shirt off his back if needed.  Mason was eternally grateful for the love and generosity people showed him. There were several times while recovering from an infection or chemotherapy that Mason would gather up the strength to get out of bed and seek out other children to give them his toys, books, or video games because he felt "they needed them more" than he did.
Not only did Mason give himself to science, to us all, but also to our community.  He was passionate about telling his story and helping others. Far after his passing he is still in the fight, this warrior lives on through us paying it forward and insisting on a cure.