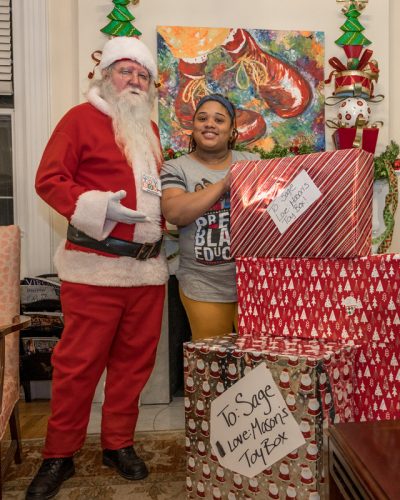 Mason's Toy Box is dedicated to improving the lives of families impacted by childhood illness and injury. Children living with childhood cancer and other life-threatening illnesses suffer long-term impacts, and families affected suffer emotional and financial hardship.
Our mission is to provide support to these families through resources, tangible necessities, and advocacy. Together, with our ever-expanding network of local divisions, we offer gifts to hospitalized children (and their family members) in an attempt to offset overwhelming emotional and financial burdens that result from these situations.
Mason's Toy Box was founded in 2011 to honor Mason Clark Thomas who lost a six-year battle to a rare childhood cancer. We are working diligently to expand our gifting services throughout the year to various regions within the United States.
We envision the future of Mason's Toy Box to possess the ability to provide financial grants to families in need, college scholarships to surviving childhood cancer victims and family members affected, a sponsorship program enabling community members to directly provide support to children and families, provide funding to childhood cancer research, and raising awareness about childhood cancer.  
If you have a child fighting childhood cancer or a life- threatening illness/injury, have lost a child to cancer or a life-threatening illness, or if your child is a survivor, then we are here for you! We are dedicated to serving families like you nation-wide. We will continue to advocate for families until no child is left with life-long effects from these devastating diseases.